Sometimes a dirty word in these times of Austerity. Sometimes hard to get hold of in the world of Music and Arts where competition for funding increases with every government cut in the sector.
Hence DrumTrek.
Now there is no getting away from the fact that I am going to have a journey…possibly a life changing experience on this Trek but let's not get away from the real reason I am doing this.
Money. For Tinto Music and Arts and for the purchase of the Field of Dreams at Stainsby.
So, please continue with all the love and support for my choice of how to go about fundraising but also, if you are able, dig into your pockets and DONATE.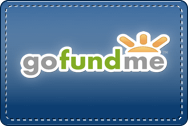 Thank You for your ongoing support.
Paul xxx