DRUMTREK…..Everything that needs to be in place is in place….well, not everything…the van is in the garage and is gonna cost £400 to fix…..oh and the £1600 work contract for June that I had lined up so I could go on the road for a month and not earn anything was cancelled…but apart from that…everything is great…I have all locations sorted…venues and times to be announced soon…..I have a website ( here) and this BLOG and I have a Go Fund Me site set up for donations.(Link below)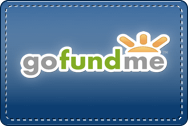 I am sitting here late at night having had too much coffee today, wondering what it is that motivates me to push ahead with this project despite the fact that when I pay for the van I will have very little of the 'safety pot' I was hoping for before setting off.
Well, as a very good friend of mine always said to me with a wry grin on his face "Artists Life huh?" It's true though. It is a compelling and dynamic mistress this drum journey I have been on in it's various guises over the years. All along the way I have followed my heart and been part of all kinds of amazing communities.
Two of those communities are Wiston, where I now live and Stainsby where I have spent many a happy time. Both are models of how community can be in many ways, neither perfect nor Utopian…both real and powerful in their own way…both have offered me glimpses of a 'Good Life', a place where folk can just be.
That's the motivation right there.
Service.
Helping.
It's what I do and it's never about the money…not for me…but for this trip it is about the money…for them. So dig deep my friends and DONATE PLEASE.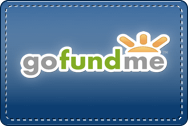 I'm going to do this trip in July come what may. I have no idea what financial state I will be in at the start, nor at the end…truth is I'm not concerned. It always works out. Always.
I will be meeting up with and sharing rhythms with some of the most amazing folk I have ever known…26 days in a row. How amazing! How wonderful a thing that is to be doing!
I am Blessed. Truly.
I am a rich man 😉
See you on the Trek xxx
"Not all those who wander are lost."
― J.R.R. Tolkien, The Fellowship of the Ring